July is Amelia Earhart's month, and today, if she had successfully completed her 1937 world flight and gone on to become a medical miracle for the ages, Amelia Mary Earhart, born in Atchison, Kansas on July 24, 1897, to Amy Otis and Edwin Stanton Earhart, would be celebrating her 125th birthday.  
For the few who honor Amelia's enduring legacy, today is another milestone, an opportunity to pause, reflect and renew our determination to never cease reminding our truth-averse establishment that its 85-year-old lies and denials about Amelia's untimely passing on Saipan are not believed by everyone.  Not by a longshot. 
This has been an uneventful year in Earhartland; little if any noise has been heard from the usual suspects, whose names are unnecessary here.  Everyone knows who they are, and I suppose we can count our blessings that these vermin have temporarily run out of new scams to run on us.  I have little doubt, however, that most will return sooner or later with fresh lies and renewed encouragement from their rotten media accomplices. 
On Saipan, long-suffering Marie Castro, 89, and the Amelia Earhart Saipan Memorial Monument Inc. (AESMMI), the small group she created in 2017, continue their futile efforts in a political environment so virulently hostile to an Earhart Monument that even the usually optimistic Marie recently described as "hopeless."
"It is long past the time to recognize and acknowledge the significant history of Amelia Earhart, who died here on Saipan," Marie wrote in a recent email.  Yesterday, Marie and the AESMMI celebrated Amelia's 125th at the American Memorial Park Visitor Center, where the group was treated to a slide-show presentation that included rare Earhart photos compiled by American collector and AESMMI member Jeremy Palermo, enjoyed the traditional birthday cake and welcomed some special guests, as Marie explained:
Today, a few of the families of the deceased Saipan eyewitnesses in 1937 join us in celebrating Amelia's 125th Birthday:  Josephine Blanco, Matilde F. Arriola, Joaquina M. Cabrera, Jose Sadao Tomokane, Manuel Aldan, Jesus Salas, Antonio M. Cepeda, Pedro Sakisat, Carlos Palacios, Jesus Boyer, Gregorio Camacho, Francisco Diaz, Francisco Tudela and more.
Despite the overwhelming resistance to building an Earhart Memorial Monument on Saipan, Marie refuses to surrender, and she's renewed her dedication with a brand-new mission statement for the AESMMI, which she titled "Courage With Determination":
 COURAGE WITH DETERMINATION
The AESMMI is determined to fight the challenge to have a Memorial Monument for Amelia Earhart, who changed the role of women worldwide.  Amelia was a unique woman who overcame numerous seemingly insurmountable obstacles — a woman of character who prevails in our hearts and minds as one of the greatest models of all times. 
A Memorial Monument of Amelia Earhart on Saipan will serve as a model of Courage and strong Determination to rise above any challenge — a constant reminder for all of us to strive for successful outcomes in our own lives. 
In Atchison, where the truth is treated like an actual pandemic, the Covid-terrorized citizenry cancelled their trademark
Amelia Earhart Festival
once again
in 2021 for the second straight year
in cowering fealty to the demonic Dr. Anthony Fauci, the CDC and their 
damnable Covid lies
.  The festival
returned in 2022
on the traditional third weekend in July, but nothing significant has ever happened in Atchison besides Amelia's birthday, and some there believe Amelia is still floating around in the ether somewhere, searching for Howland Island, lost forever. 
"This yearly festival on the third weekend of July celebrates Amelia Earhart and her accomplishments with a weekend full of family entertainment for Atchison residents and visitors," the Visit Atchison website tells us.  "The 1st Annual Amelia Earhart Festival was held in 1997 to celebrate the 100th birthday of Amelia Earhart."
For a look at recent Earhart birthdays at the Truth at Last blog, please see "July 24, 2012: Happy Birthday, Amelia"; July 23, 2014, "For Amelia Earhart, another unhappy birthday;" "July 24, 2017: Happy Birthday, Amelia;" July 24, 2019, "For Amelia Earhart, it's Happy Birthday No. 122!" and July 24, 2021, "Castro, AEMMI celebrate Earhart's 124th birthday."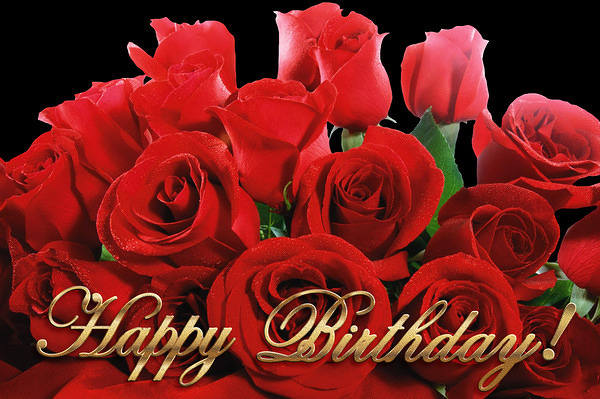 UPDATE: Earlier today, July 27, PBS covered the unveiling of a statute of Amelia Earhart in the U.S. Capitol.  In a disgusting display of hypocrisy unequaled in recent memory, fake Catholic Nancy Pelosi leads off a lineup of sellouts, commies, RINOS and career criminals who have never been worthy to empty Amelia Earhart's garbage on their best days.  If you really want to see this, please click here.
Longtime reader and pilot William Trail recently sent me the announcement from Papua New Guinea that plans are officially underway to build a memorial to Amelia Earhart.  Not only is an Earhart memorial in the works, as we see in the story that appeared on June 10 in The World News (a site previously unknown to me that claims billions of views), but officials plan "to launch a scholarship fund for women and girls to enhance their knowledge of science and technology."
That sounds worthwhile, does it not?  Much better, however, would be a scholarship fund that awards the best non-fiction essay revealing the truth about what happened to Earhart and Fred Noonan after they went missing on July 2, 1937, without the smoke, mirrors, lies and distortions, with a full scholarship to the college or university of the winner's choice.  Pigs will fly. 
Needless to say, this story got no traction, nobody in this country knows about it and less care.  For the record, I present the entire maudlin article below, and will follow with a few comments.  The photo of the pathetic Earhart memorial already on PNG was not in the original but was added by this editor.
Today, acting Vice Chancellor, Dr. Gary Sali, head of public affairs from the U.S. Embassy, Damian Wampler, and PNG Tribal Foundation signed the MoU to formally agree and enter a partnership.
The idea was formed after U.S. Ambassador, Erin McKee, visited Morobe Province and saw a need to create a statue to honour [sic] the legendary pioneer aviator.
Since then, the three parties have joined in partnership not only to build a statue in her honour, but to launch a scholarship fund for women and girls to enhance their knowledge of science and technology.
At the MoU signing ceremony at Matheson Library, Dr. Sali said: "The Papua New Guinea University of Technology is proud to provide a way not only to honour this brave woman, but to create a lasting partnership between the United States and Papua New Guinea that began 125 years ago in 1937."
This year July marks the 85th anniversary of Amelia's disappearance and 125th anniversary of her birth.
Head of public affairs from the U.S. Embassy, Damian Wampler, said: "One hundred percent of the population needs to be educated. We hope that this memorial, and the scholarship fund, will motivate women and men, girls and boys, students, faculty and staff in Lae to push the boundaries of science and technology every day."
CEO of the PNG Tribal Foundation, GT Bustin, added that "the memorial will serve as a reminder that with determination and courage, women can achieve any height.  And the scholarship fund, which will be created by generous donations from American companies and individuals, will award scholarships for PNG women and girls who want to reach even greater heights in scientific fields."
The Papua New Guinea University of Technology and partners will break ground on the memorial site in July after a design is chosen through open competition.
The winning design concept will win K1500.
About Amelia: A brave young woman from the state of Kansas in the United States, Amelia Earhart made herself America's most popular aviator by pushing the boundaries of flight. She became the first woman to fly solo across the Atlantic Ocean. She set records for distance and high altitude flying, and became an inspiration for women and girls around the world. She conceived the idea of becoming the first person to fly all the way around the world. She almost made it. But three weeks before her 40th birthday, Earhart disappeared over the Pacific, last seen by the public in Lae on July 2, 1937.  (End of The World News story.)
Few if any fliers from the Golden Age of Aviation have been as honored, memorialized and glorified as Amelia Earhart.  Only recently has the multi-generational dumbing down of America succeeded in creating so many millions of functional illiterates that even Earhart's name has slightly faded as one that virtually all know, like Michael Jordan or Donald Trump. 
It's not surprising that the original idea for this memorial came when "U.S. Ambassador, Erin McKee, visited Morobe Province and saw a need to create a statue to honour the legendary pioneer aviator." (Italics mine.)  Really?  When has any American public official or personality — elected, appointed, popular or otherwise — given a rat's behind about honoring Amelia Earhart in the true sense of that word?  You know the answer.
After 85 years of lies, the only way to properly honor Amelia Earhart is to finally come clean and admit the truth of her horrific Saipan death at the hands of the prewar Japanese military, in the case of elected government officials or bureaucrats, or to publicly and vocally support that truth, which one can find here and in several book titles found throughout this blog and available to anyone who can read at a sixth-grade level.  No one described above has ever done this, a testament to the verboten nature of the Earhart truth and its sacred cow status in Washington and in the American and world media.  When it comes to Amelia Earhart and the truth, all are cowards who lack the fortitude to step out from the government-media mob that dictates their compliance.  
While erecting an Earhart memorial on Papua New Guinea might be nice, considering the embarrassment that currently passes for one there, it's not as if the people of PNG are clamoring for one.  After all, Lae was just one of many landing-and-jumping-off points on the fliers' world flight, a facility where they stopped, refueled and pulled themselves together for what promised to be the most difficult leg of their round-the-world-flight, the 2,556-mile ocean trip to Howland Island.  The fact that Lae was the last place the Earhart Electra was seen taking off is certainly significant, but not in the sense that a memorial belongs there, as one does on Saipan.
Contrary to Erin McKee's vision of a "need to create a statue" in honor of Earhart, there's never been any call or demand for such a monument on Papua New Guinea.  This is simply another low-class, sleazy political move, another distraction, likely born of the U.S.  establishment's knowledge that a few good souls on Saipan are still longing for an Earhart Memorial Monument that is very much needed, and long overdue, but which is vigorously opposed by the political class that controls this island territory of the United States, and which owes its fealty to that establishment. 
If you're new here, you might ask why the fuss about an Earhart monument on Saipan.  It's really quite simple.  The politicos know that the presence of such a shrine on the island where Earhart and Fred Noonan met their ends would raise too many questions, draw too much attention and could eventually become a huge step toward final disclosure in the Earhart disappearance.  This must be avoided at all costs.
Meanwhile on Saipan, the long-suffering Marie Castro is surrounded by snakes and has endured unending official lies and overwhelming rejection during the past several years in her quest to establish an Amelia Earhart Saipan Memorial Monument, and nothing has changed.   
"I believe [getting] support from the government is a hopeless case," Marie wrote in a recent email.  "The Memorial Monument that I proposed on Saipan for Amelia Earhart was [based on] the actual evidence from local people who described what they saw and became the most significant history of Saipan.  Saipan is the island she was known to have last lived.  Papua, New Guinea is the second island to propose a memorial for the first woman who dared circumnavigate the world.  I hope that the world would eventually acknowledge what has been suppressed for 85 years ago."
For much more about Marie Castro and her unbuilt Amelia Earhart Saipan Memorial Monument, please click here.
On July 2, 1937, 85 years ago today, Amelia Earhart and her intrepid navigator Fred Noonan rolled down the unpaved runway at Lae, New Guinea at 10 a.m. in Amelia's twin-engine Lockheed Electra 10E, NR 16020, officially headed for Howland Island, a tiny speck 2,556 miles to the east-northeast, about 1,900 miles southwest of Honolulu and 200 miles east of the International Dateline.  They would be crossing two time zones and the International Dateline, flying into yesterday, so to speak, scheduled to arrive July 2 at Howland several hours before the time they departed Lae on the same date. 
At 0844 Howland time, 20 hours, 14 minutes after departing Lae, Earhart sent her infamous last message: "WE ARE ON THE LINE 157-337, WILL REPEAT THIS MESSAGE, WILL REPEAT THIS MESSAGE ON 6210 KCS. WAIT LISTENING ON 6210 KCS."  After about a minute's pause, she added, "WE ARE RUNNING ON LINE NORTH AND SOUTH."  The message was received on 3105 at signal strength 5 of 5.  "She was so loud that I ran up to the bridge expecting to see her coming in for a landing," Itasca Chief Radioman Leo Bellarts told Elgen Long in 1973.
As we all know, the fliers were never heard from again — officially, that is.  Instead of reaching their intended South Pacific landfall en route to a world aviation record, Earhart and Noonan allegedly "vanished" into legend, myth and haunting immortality — a special status reserved for rare sacred cows that continues to this day, thanks to the deceitful machinations of a government-media establishment determined to deny the truth about the fliers' wretched deaths at the hands of the pre-war Japanese on Saipan from a world that's long since moved on to more trendy "mysteries." 
This July the media atmosphere is substantially thinner than in past years; for some reason we're not being subjected to another big media disinformation campaign, which has been nearly always the case.  Among the most memorable of recent deception operations, of course, was the July 2017 History Channel travesty, "Amelia Earhart: The Lost Evidence," which premiered July 9, 2017 on History, better known as the History Channel.
We've also seen the ballyhooed summer 2019 Robert Ballard-National Geographic search, yet another transparent pretense meant to distract the public and get the surprisingly attention-starved Ballard another payday and more publicity.  After the search, one would have been hard pressed to find any news announcing its failure, as is always the case with these Earhart boondoggles. 
Also as always, I ensured that readers here were informed, doing so with my Aug. 27, 2019 post, Ballard's Earhart search fails; anyone surprised?
The obvious question was why someone with Ballard's impressive resume and fame would be so willing to join the long list of fraudsters selling the putrid can of worms that the "search for Amelia Earhart" became long ago. 
The Ballard hoopla was reminiscent of the clatter attached to the similarly hyped 2017 Nauticos search for the Earhart plane in the waters off Howland Island.  Here's how I began my March 27, 2017 post on that time waster:
One of the better-known definitions of insanity has been attributed to Albert Einstein, who described it as "doing the same thing over and over again and expecting different results."  I wonder how many times it would take Nauticos, or the rest of clueless crashed-and-sankers to search the Pacific floor without finding the Earhart Electra before they admitted they might be wrong about what happened to Amelia and her plane.  Based on past performances, the answer is, sadly, "Never."
. . . What is really going on here, one might ask.  Can these otherwise well-educated, highly skilled men be so stupid as to actually believe their own press releases about the Electra lying on the bottom of the ocean?  Not likely.  As I wrote in Truth at Last (page 304 Second Edition), "Is it coincidence that the majority of Nauticos' lucrative contracts accrue from the largess of the Navy, whose original Earhart search report remains the official, if rarely stated position of the U.S. government?  Here we see yet another establishment effort to maintain and perpetuate the myth that Earhart and Noonan 'landed on the sea to the northwest of Howland Island' on July 2, 1937."
No discussion about Amelia Earhart and media treatment of her disappearance is complete without mentioning The International Group for Historic Aircraft Recovery (which has never recovered an aircraft, historic or otherwise, to my knowledge), better known as TIGHAR, and its executive director Ric Gillespie.
TIGHAR has been fairly inert for the past few years, possibly because even a corrupt, compliant media deeply in the tank for the big scam might have its limits.  In TIGHAR's case, for more than 30 years our corporate media has pushed a credulous, gullible public to buy the most ridiculous assortment of dredged-up garbage imaginable as "evidence" that Earhart and Noonan landed on the central Pacific island of Nikumaroro, formerly Gardner Island, and died there of starvation within a relatively short time, despite abundant food and water sources. 
This is not the time to get into details about the countless TIGHAR forays to Nikumaroro or re-examine the garage full of so-called "evidence" that Gillespie and his minions have dragged back to continue their Earhart "investigations."  Here's how I began my brief view of the TIGHAR phenomenon in a subsection titled "The Nikumaroro Hypothesis: Recycled Snake Oil" in Chapter 15: The Establishment's Contempt for the Truth in Amelia Earhart: The Truth at Last:
No one in the history of Earhart investigations has made so much from so little as Ric Gillespie. Since the bleak day in March 1992 when Gillespie baldly announced to a worldwide CNN audience at the National Press Club in Washington, D.C., that the "Earhart mystery is solved," he's been universally hailed as the world's leading expert on the Earhart disappearance.  The real mystery is why, after eleven fruitless excursions to Nikumaroro, the media continue to treat Gillespie as if he's the sole repository of knowledge in the Earhart matter?  How has he gained such worldwide acclaim without producing a scintilla of evidence to support a fourth-hand theory rejected decades ago by researchers whose financial well-being didn't depend on raising small fortunes for their next trip to Nikumaroro?
And here's the closing paragraphs of the same subsection:
. . . The TIGHAR website contains an impressive collection of research, but for all its bells and whistles, not one of its documents offers the slightest trace of evidence that ties Amelia Earhart to Nikumaroro—and not one legitimate eyewitness is presented, because none exist.  Ironically, [Fred] Hooven's 1982 research paper, "Amelia Earhart's Last Flight," also known as the "Hooven Report," was added to TIGHAR's archives in November 2002.  "Last Flight" strongly supported the Saipan truth, ridiculed by Gillespie as a "festival of folklore," but otherwise a subject assiduously avoided by the TIGHAR chief.
Contrary to his arrogant dismissal of the fliers' Saipan demise as conspiratorial claptrap, the most ridiculous folk story to infect the Earhart search is that the erroneous ideas promoted by Ric Gillespie and TIGHAR have any relationship to the truth.  But TIGHAR's unending Nikumaroro searches have managed to reveal one undeniable fact: Amelia Earhart, Fred Noonan, and NR 16020 were never there.
I wrote above that the Earhart media atmosphere is "thinner" this year, but it's not completely empty, null and void, either.  On Sunday, June 26, longtime reader and photographer Phil Broda sent me a vile, studiously deceitful piece of Earhart disinformation from the left-leaning The Daily Beast, titled, "The Amelia Earhart Kimono That Spikes a Racist Legend," by one Laurie Gwen Shapiro, who we learn is also writing an Earhart biography, one I will surely never read. 
There's no point in responding directly to Shapiro or The Daily Beast, as nothing would change, and they might even get a sick sense of satisfaction, that is, if they know anything at all about what honest researchers — few as we are — are doing these days.  This despicable screed, among the most dishonest and twisted I've seen, shamelessly slings the old leftist standby, racism, as a weapon at the truth of the fliers' Saipan deaths and the researchers who discovered it, actually naming and flatly dismissing the seminal work of Paul Briand Jr. and Fred Goerner, while extolling the serial lies of the crashed-and-sank poster boy Elgen Long.  This perverse descent into an especially evil historical revisionism starkly illustrates the cold reality that the U.S. establishment continues to hate and deny the truth in the Earhart matter, perhaps now more than ever.   
I will not quote from or reproduce anything from this contemptable hit piece, but if you want to see for yourself the depths to which some will descend to advance Earhart propaganda and mendacity, you can click on the link above, and tell me where I'm wrong.  A warning: After a few free looks, The Daily Beast will shut you out and try to force you into subscribing before you can view this atrocity again. 
As I told Calvin Pitts when I sent him The Daily Beast story, "It's not much, but it's not nothing either."  It's just enough to remind us, on this the 85th anniversary of Amelia Earhart's last flight, that the enemies of the truth are always out there, plotting and scheming ways to take advantage of the great lady's name for their own selfish, nefarious purposes.