July is Amelia Earhart's month, and today, if she had successfully completed her 1937 world flight and gone on to become a medical miracle for the ages, Amelia Mary Earhart, born in Atchison, Kansas on July 24, 1897, to Amy Otis and Edwin Stanton Earhart, would be celebrating her 125th birthday.  
For the few who honor Amelia's enduring legacy, today is another milestone, an opportunity to pause, reflect and renew our determination to never cease reminding our truth-averse establishment that its 85-year-old lies and denials about Amelia's untimely passing on Saipan are not believed by everyone.  Not by a longshot. 
This has been an uneventful year in Earhartland; little if any noise has been heard from the usual suspects, whose names are unnecessary here.  Everyone knows who they are, and I suppose we can count our blessings that these vermin have temporarily run out of new scams to run on us.  I have little doubt, however, that most will return sooner or later with fresh lies and renewed encouragement from their rotten media accomplices. 
On Saipan, long-suffering Marie Castro, 89, and the Amelia Earhart Saipan Memorial Monument Inc. (AESMMI), the small group she created in 2017, continue their futile efforts in a political environment so virulently hostile to an Earhart Monument that even the usually optimistic Marie recently described as "hopeless."
"It is long past the time to recognize and acknowledge the significant history of Amelia Earhart, who died here on Saipan," Marie wrote in a recent email.  Yesterday, Marie and the AESMMI celebrated Amelia's 125th at the American Memorial Park Visitor Center, where the group was treated to a slide-show presentation that included rare Earhart photos compiled by American collector and AESMMI member Jeremy Palermo, enjoyed the traditional birthday cake and welcomed some special guests, as Marie explained:
Today, a few of the families of the deceased Saipan eyewitnesses in 1937 join us in celebrating Amelia's 125th Birthday:  Josephine Blanco, Matilde F. Arriola, Joaquina M. Cabrera, Jose Sadao Tomokane, Manuel Aldan, Jesus Salas, Antonio M. Cepeda, Pedro Sakisat, Carlos Palacios, Jesus Boyer, Gregorio Camacho, Francisco Diaz, Francisco Tudela and more.
Despite the overwhelming resistance to building an Earhart Memorial Monument on Saipan, Marie refuses to surrender, and she's renewed her dedication with a brand-new mission statement for the AESMMI, which she titled "Courage With Determination":
 COURAGE WITH DETERMINATION
The AESMMI is determined to fight the challenge to have a Memorial Monument for Amelia Earhart, who changed the role of women worldwide.  Amelia was a unique woman who overcame numerous seemingly insurmountable obstacles — a woman of character who prevails in our hearts and minds as one of the greatest models of all times. 
A Memorial Monument of Amelia Earhart on Saipan will serve as a model of Courage and strong Determination to rise above any challenge — a constant reminder for all of us to strive for successful outcomes in our own lives. 
In Atchison, where the truth is treated like an actual pandemic, the Covid-terrorized citizenry cancelled their trademark
Amelia Earhart Festival
once again
in 2021 for the second straight year
in cowering fealty to the demonic Dr. Anthony Fauci, the CDC and their 
damnable Covid lies
.  The festival
returned in 2022
on the traditional third weekend in July, but nothing significant has ever happened in Atchison besides Amelia's birthday, and some there believe Amelia is still floating around in the ether somewhere, searching for Howland Island, lost forever. 
"This yearly festival on the third weekend of July celebrates Amelia Earhart and her accomplishments with a weekend full of family entertainment for Atchison residents and visitors," the Visit Atchison website tells us.  "The 1st Annual Amelia Earhart Festival was held in 1997 to celebrate the 100th birthday of Amelia Earhart."
For a look at recent Earhart birthdays at the Truth at Last blog, please see "July 24, 2012: Happy Birthday, Amelia"; July 23, 2014, "For Amelia Earhart, another unhappy birthday;" "July 24, 2017: Happy Birthday, Amelia;" July 24, 2019, "For Amelia Earhart, it's Happy Birthday No. 122!" and July 24, 2021, "Castro, AEMMI celebrate Earhart's 124th birthday."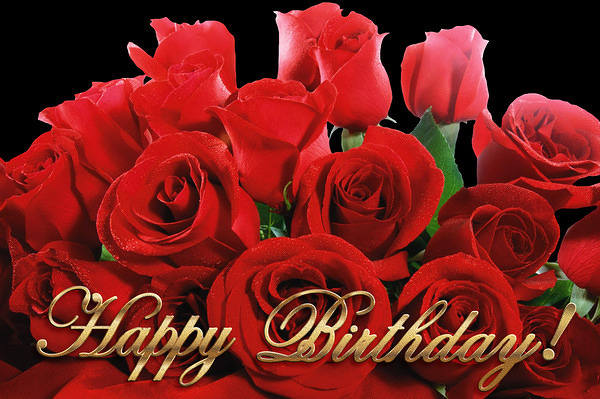 UPDATE: Earlier today, July 27, PBS covered the unveiling of a statute of Amelia Earhart in the U.S. Capitol.  In a disgusting display of hypocrisy unequaled in recent memory, fake Catholic Nancy Pelosi leads off a lineup of sellouts, commies, RINOS and career criminals who have never been worthy to empty Amelia Earhart's garbage on their best days.  If you really want to see this, please click here.